5 Steps to a Better Outdoor Entertainment Space
A study last year by the American Institute of Architects showed that as homeowners look to make improvements, outdoor living spaces top the list. To create an outdoor space that you will use even more, technology is a key element. HTA Certified home technology integrators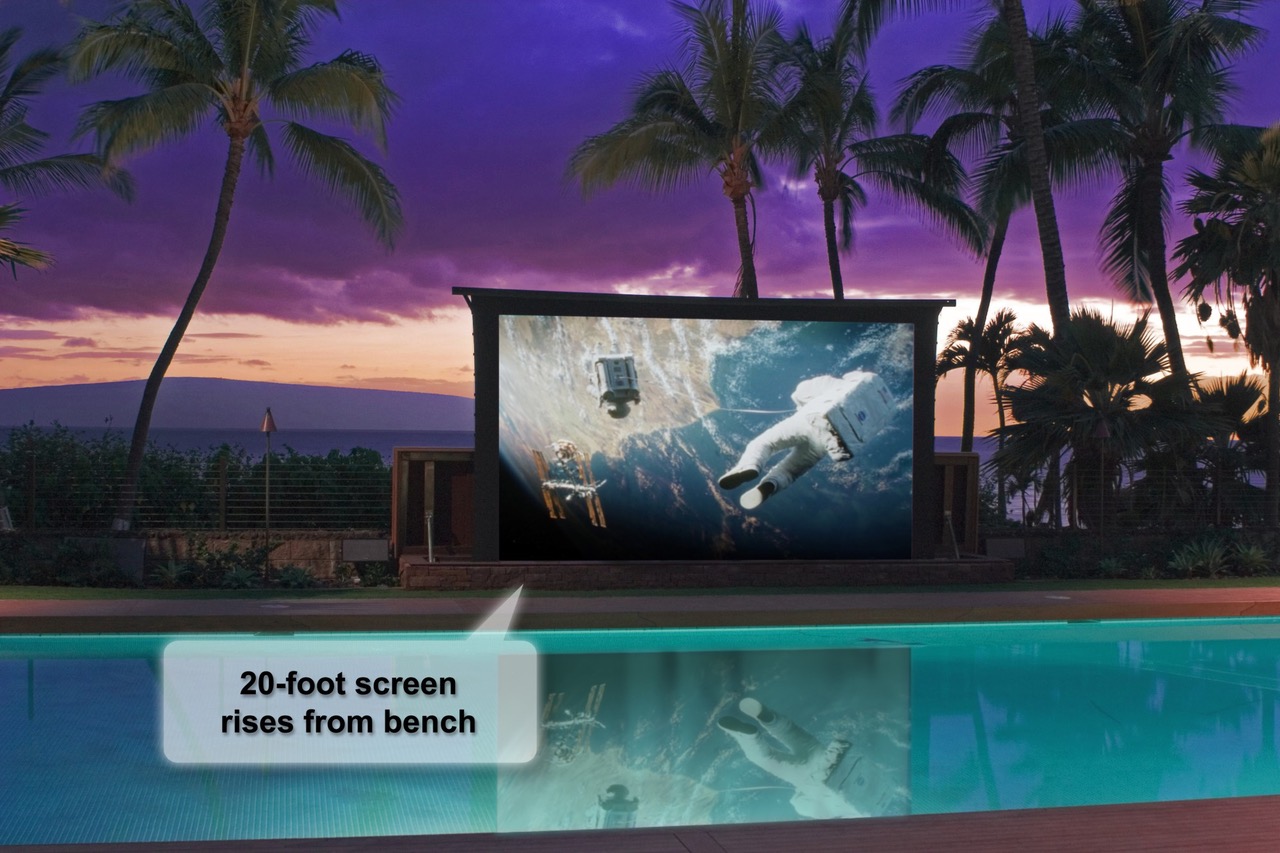 can expertly outfit your outdoor spaces with technology in such a way that it will actually add value to your home in the long run. Here are some important things to consider when taking your entertainment outside.
1. Call a Home Technology Pro Early in Your Planning: Outdoor entertainment systems come with a very unique set of requirements, from running specialized outdoor wiring to locating audio video equipment for optimal performance and safety. Coordination is often needed with other trades, such as a landscape architect or general contractor. This is why it's important to reach out to a home technology professional early in the process. By making accommodations for outdoor entertainment from the beginning, you'll save both time and money by getting it right from the outset and avoiding change orders and project delays.
2. Extend Your Home Network Outside: A home network may not be as exciting as that beautiful, big-screen TV. But then again, neither is trying to stream your favorite movie or TV show only to have it freeze up because your home network is not up to the task. And nothing will kill the mood like music cutting in and out because your Wi-Fi network is out of range.

As an extension of your home's existing Wi-Fi network, outdoor network devices ensure coverage that is as good poolside as it is in your home office. A qualified home technology integrator knows the best outdoor-rated network components and where to locate them for even Wi-Fi coverage, everywhere. For a truly ideal outdoor entertainment setup, your home technology pro will hard-wire permanent outdoor TVs and speakers for reliability and the best audio and video performance.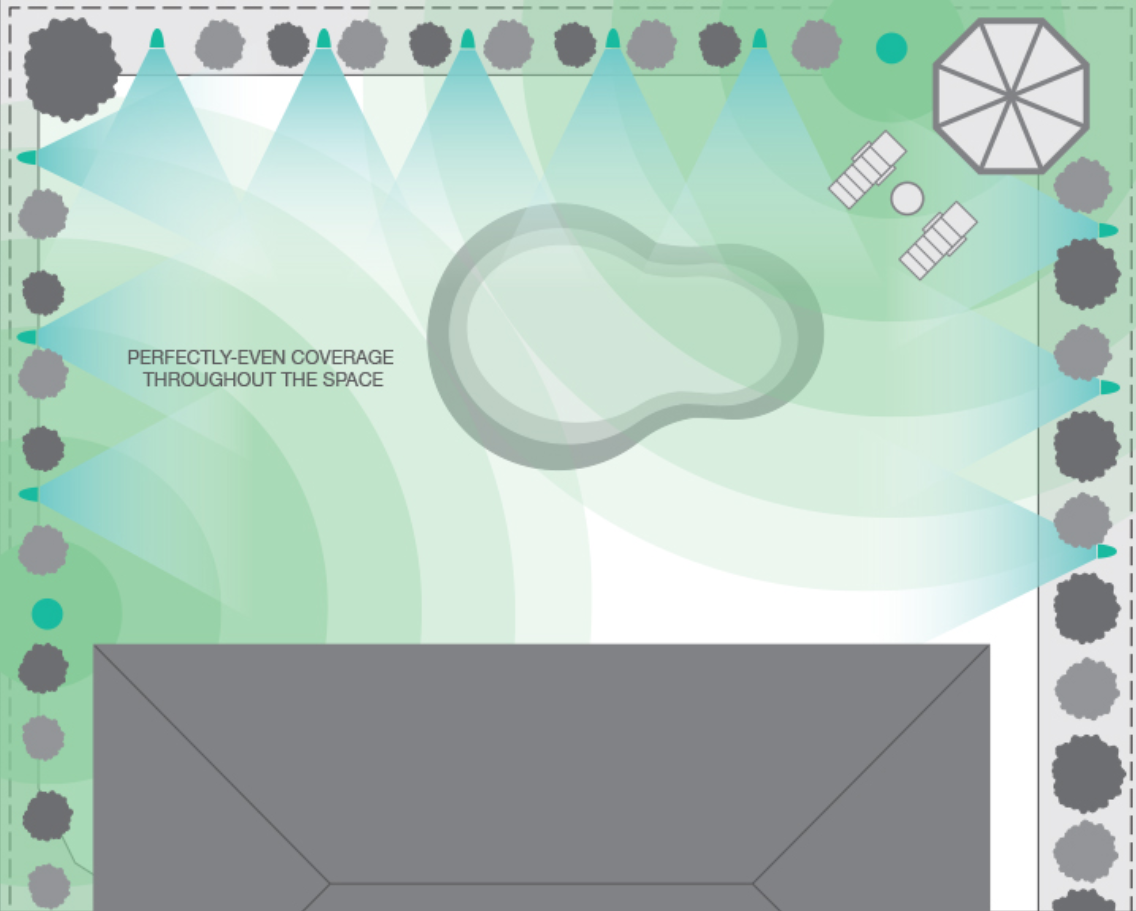 3. The More (Outdoor Speakers) the Merrier: Getting a great music experience outside can be a challenge, as sound can be dwarfed by the large expanse of your yard. The secret to excellent outdoor sound is having multiple speakers carefully placed throughout your entertaining space. This solution gives even sound coverage that envelops your landscape without having the problem of a few speakers turned up louder to try filling the expanse. Your neighbors will thank you.

Fortunately, options abound for powerful outdoor speakers that come in a variety of form factors. Some are designed to hide and blend in, others resemble architectural sculpture, such as the marble spheres shown in the image at the top of this article. Speakers that virtually disappear into the landscape may look like landscape lighting, others look like rocks or double as a planter.
For extra bass, your technology integrator can bury subwoofers in the ground so that are hidden. Flush-mounted in-ceiling speakers are great for tucking under an overhang, and can be custom-finished to match the surrounding structure. Whatever your space requires, music can be part of your plan without detracting from your carefully crafted outdoor aesthetic, not to mention the beauty of nature. Do you have a larger outdoor area to play with? A skilled home technology professional can create several outdoor areas that can be used simultaneously. You can control these "zones" of audio individually, so that the adults can listen to a podcast on the patio while the kids listen to their favorite music by the pool.
Do you have an outdoor space that's plagued by adjacent street noise, leafblowing gardeners, or whirring AC units? Acoustic design professionals can recommend special acoustic treatment solutions for your outdoors areas to help. Barrier fences that are within code, noise cancellation techniques, landscaping, and more can all help to abate noisy outdoor speakers.
4. The Big Screen Experience, Al Fresco: Outdoor TVs, while more expensive than indoor models, are rugged, weatherized, and designed to perform better in harsh sunlight. These TVs are extremely bright, can withstand snow, humidity, extreme heat, and even bugs. If you want to hide it when not in use, your HTA Certified integrator can install a motorized lift mechanism so the TV disappears when not in use. Large outdoor LED video walls are making headway as an option for residences. Commonly used for advertising purposes, LED video walls offer a bright, customizable, and weather-ready viewing experience for outdoor applications at home. See the video embedded here of a 201" LED TV rise and literally unfold out of the ground!
If you are looking for a cinematic experience, your integrator can engineer a projector and movie screen solution for outdoor use. They can install a motorized lift so that the screen cleverly pops out of a storage bench or descends from the roofline of your home. While it's not a good idea to leave an unprotected video projector outside, your integrator can install it in a weatherproof housing and ensure the projector is bright enough to watch outside. Another option is to mount a specialized rear projection screen on an exterior wall so that the projector shines on the screen from behind and is therefore located safely inside the home or garage.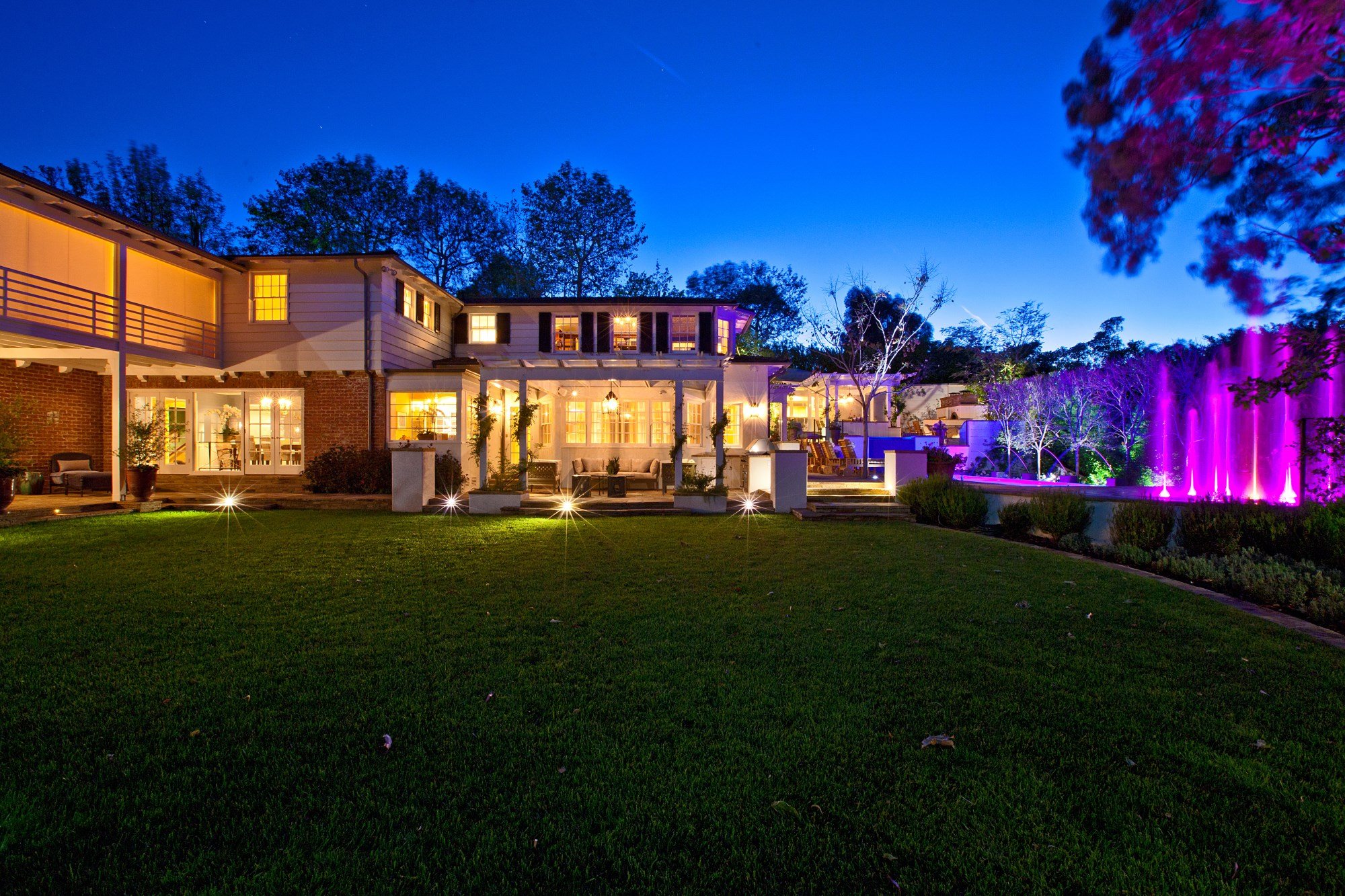 5. Add Ambiance with Smart Lighting: Exterior lighting is a necessity for any outdoor space, though should do more than simply light pathways and illuminate the deck while you cook. Properly designed and installed light fixtures can add ambiance, accentuate architectural and landscape features, and create the ideal atmosphere for outdoor entertaining.
By integrating light switches and dimmers into a control system, your home technology expert can automate lights to activate at certain times of the day or when they receive a command from your smartphone or tablet. Your integrator can also configure preset lighting scenes that stage lights to suit the occasion and integrate with other technology features. Select "Party," for example, and multiple zones of music begin to play at preset volume levels, walkways are illuminated, landscape lighting is turned on, the outdoor fireplace is lit, and water features, like a fountain or hot tub, begin to do their thing.
Whatever your outdoor space requires, HTA Certified home technology professionals are the most qualified and are here to help. They are happy to answer any questions you might have for dialing in the ultimate high-tech space, al fresco. Find one here and make your backyard dreams a reality.