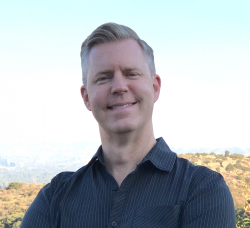 Josh has been a technology enthusiast since a child, working hard to earn straight A's as a 6th-grade student so he could get the loudspeakers and turntable he wanted so badly. Straight A's were earned, his parents bought him the stereo he was promised, and he has never looked back!
Josh's first position in the electronics industry was as a salesperson at what was then called Wilshire TV & Stereo, now called Wilshire Media Systems in Thousand Oaks, CA in 1995. Josh joined custom installation company DSI Entertainment Systems in late 1998, where he helped the firm grow into one of the largest custom AV installation, home theater, and home automation companies until the company was merged. In 2015 Josh joined Axiom Design, a low-voltage technology consultant specializing in designing and engineering home technology systems.
Josh is an experienced educator, teaching at the annual CEDIA Expo from 2002 to 2006, and has delivered dozens of industry outreach presentations to some of the top architects, general contractors, and interior designers in the USA. In serving several different roles, as a technology salesperson, a marketing specialist to the design & build trades, an industry outreach liaison, and as a technology consultant, Josh brings years of experience and perspective to the Home Technology Association. Josh's goal has always been to deliver exceptional technology experiences to clients, and in his role as CEO of the HTA, he gets to expand on that goal as he identifies the top home technology installation firms and brings them the recognition they so badly deserve.