Home Office 2.0 - Top Tips for a Great Home Office
With the advent of the global pandemic, the role of online, home-based conferencing and work has taken over every industry. The convenience and accessibility of videoconferencing will last long past the pandemic and continue to be a crucial element of work and communication. With the home's new role of workspace, building an environment of professionalism and effectiveness in both communication and appearance to clientele is essential.
1. Sound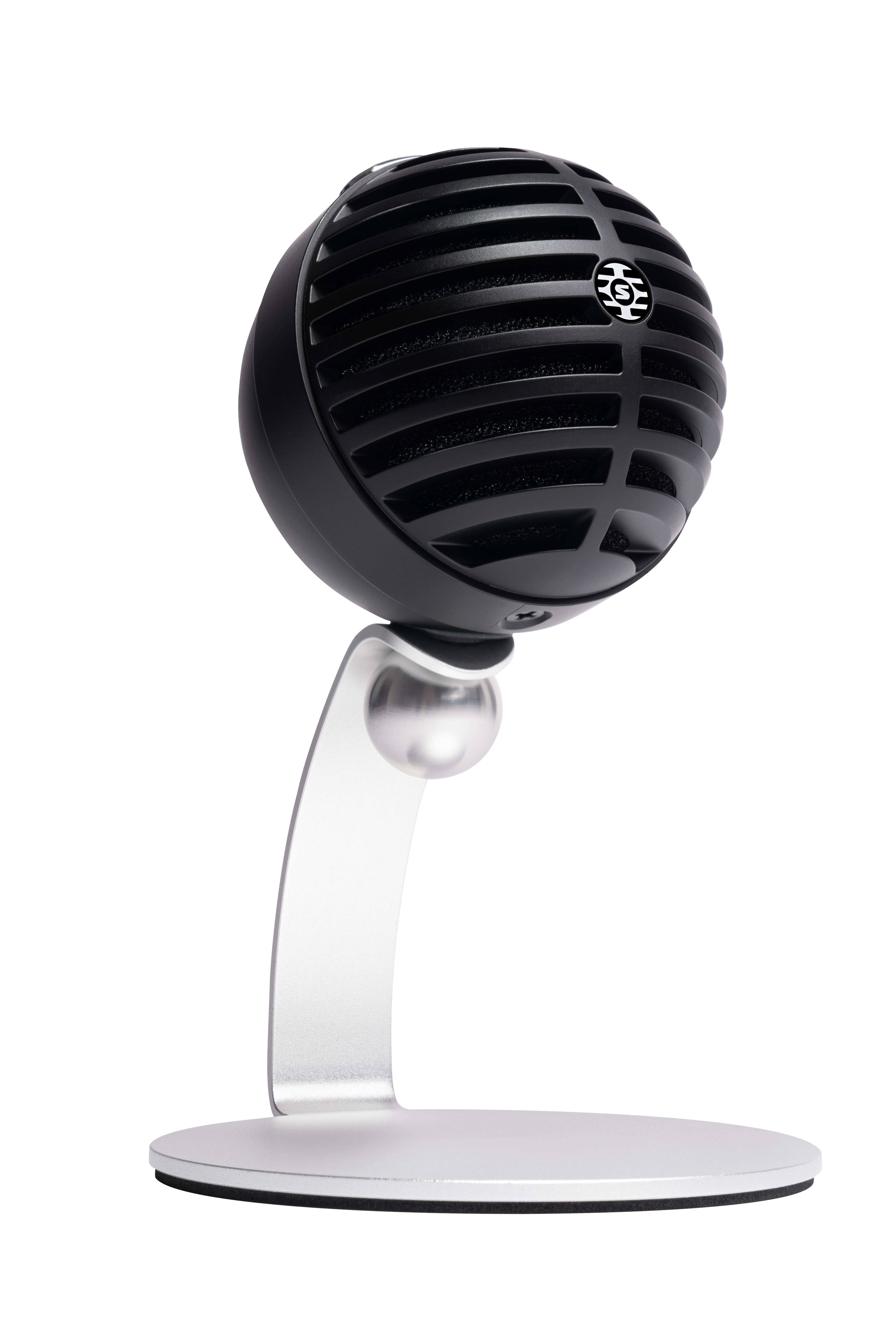 Above all else, sound is the most critical aspect in building your home office. Clients being able to understand you clearly needs to be prioritized. One of the main issues with most home offices is background noise. Background noise can kill clarity and add distractions that take away from the conversation. There are multiple options to deal with the issue of background noise. The best option by far is through sound-absorbing acoustic wall panels. Installing a couple of these acoustic panels on the walls can drastically reduce echo and helps absorb background noise. It does reduce the aesthetic of the home office, but it goes a long way in establishing ease of communication. 
If you have the luxury of designing a home office during the construction phase or would like to embark on a home office remodeling project, we recommend hiring an acoustical designer. They will be able to help with a much higher level of sound isolation through special wall, floor, and ceiling construction techniques. This can include acoustically-rated doors and even modifications to the room's HVAC to keep unwanted noises traveling through HVAC ducting. Now you can finally insulate yourself from dogs barking and toddlers fighting! Beyond your clients being able to understand you better, an acoustically-treated home office space will help you concentrate better due to reduced distractions.
Another must-have is a high-quality microphone. The Shure MV5C Home Office Microphone provides an easy setup that works with both Apple computers and PCs. It was designed to function in the home office by prioritizing the user's voice and not background noise. It also uses a wired connection which gives a better overall quality connection compared to a Bluetooth connection. A headset with a built-in microphone is also a good option.

2. Video
In addition to sound, video is extremely important to the video conferencing experience. The visual aspect adds the personal factor that is crucial to building client relations. You do not want to be caught in a situation where the client can't see you or has to stare at a blurry or pixelated image for the entire call. Despite the importance of video, a super high-quality camera isn't necessary. Compression of video from services like Zoom or Microsoft Teams will reduce the quality of your video even if you're using a high-resolution 4K camera. Still, use a high-quality camera to ensure clarity of your image for the person on the other end of the Zoom call. Better cameras will also allow you to adjust the field of view so you can prioritize the focus on you and less on your home office. Placement is also key to the camera. Having the camera in the right place can create the illusion of eye contact that helps create the atmosphere of a live meeting. 
3. Lighting
Lighting is just as significant as video for similar reasons. A well-lit room will create an environment that improves the video conferencing experience and simulates an in-person meeting or conference. Be sure your face is well-lit from the front to eliminate shadows under your eyes that may result from overhead lighting. "Ring lights" and other purpose-built lighting are easy to add for this purpose.
Beyond adequate lighting brightness and coverage, if you have color-adjustable or 'dynamic white' LED lighting, your room's lighting can automatically change to a brighter, higher-color temperature range (a "cooler" white) to simulate mid-day sunlight, which some research suggests boosts focus and productivity.
4. Videoconferencing Display
Also, consider moving your videoconference meeting from your computer monitor to a large screen video display in your home office. When participating in a large conference call, the windows and faces can get very small. When displayed on a large (65"+) monitor, however, you can make your Zoom meeting "life-size." This requires a camera above the TV and a connection from your PC to the television. An HTA Certified technology integrator can help you with the wiring and design of a system like this.
5. Smart Home Office Control
Smart home automation can make your home office more convenient and productive. Since your home office has lighting and very likely a TV and music system, make life easier by having your technology integrator create preset 'scenes' for you that instantly change the use and feel of your office. 
For example, you can have a preset scene called "On a call" where the lights brighten, shades close, the music pauses, and an indicator light outside the door turns red, alerting the family to not disturb. When the call ends, users can tap on the device touchscreen to start their "Off A Call" scene which then deactivates the indicator light, restarts the music, and adjusts the lights and shades.

6. Internet Connectivity / Network
Last, though certainly not least, there is the Internet connection for the home office. A high-speed, secure, and rock-solid home 
network is vital to productivity and professionalism. You want the best Internet connection possible to reduce lag and latency. Smoothness in videoconferencing creates greater efficiency in work and communication. The best option is a wired network connection directly to your computer. A wired conne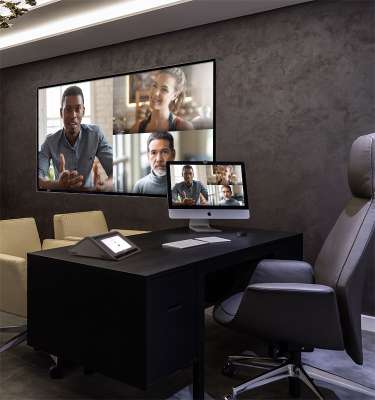 ction provides greater connection consistency compared with a Wi-Fi connection. Back this wired connection with the fastest package possible from your Internet Service Provider and make sure that you have an enterprise-grade network (business class) to provide you the fastest, most reliable, and most secure connection possible.
A qualified technology integrator can also configure your home network to prioritize your home's Internet bandwidth. Video streaming and online gaming can eat up a big chunk of your home's connection; your integrator can design your network to prioritize videoconferencing and VOIP phone calls, so you always look and sound your best.
The Takeaway
Modern technology and the pandemic have transformed the "home office" forever. Home technology integrators are well-known as the go-to contractor of choice for your home's audio, video, and smart home control systems, though they are well-equipped to outfit your home office into a high-performance workspace that makes you look and perform at your best. Use the HTA's integrator finder to find a qualified home technology pro in your area, and see some of the world's best technology vendors in our Resource Guide.