You Do Not Have to be an Audiophile to Enjoy Great Sound
Humanity's love of music is timeless and universal. It sustains the soul, speaks to the imagination and shapes our perspective on the world.
In our view, everyone should respect the life-affirming spirit of music and value how it was explicitly meant to be heard and enjoyed by the artist who created it. In simple terms, the goal for the audio industry is to make the hairs on the back of your neck stand up. We recognize that the best musical experiences will trigger a deep emotional connection.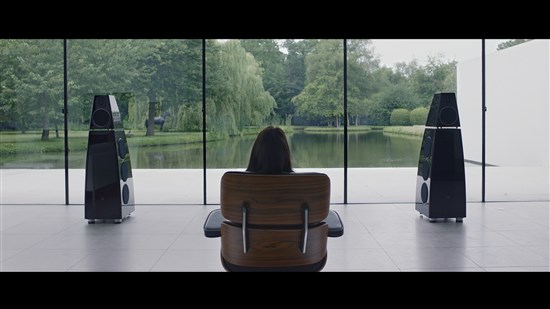 Great music systems help you fall in love again with music you thought you knew, makes you feel like you are in the middle of the concert hall, in the recording studio, or a participant in the movie you are watching and game you are playing.
The good news is that these emotionally immersive experiences are completely democratic. You do not need special qualifications, nor an acute sense of hearing, to immediately feel and enjoy the advantages of a top-quality sound system. Be it with music, movies or games, we can all savor those special connections and visceral moments when we are transported to a completely different time and place.
The objective of premium music and move sound system manufacturers is to deliver perfect audio reproduction through expertly designed and engineered loudspeakers and sound systems. A high quality entertainment system will improve the enjoyment for every listener with an authentic, freshly detailed and thrilling experience.
Whether it is an emotional wobble in the narrator's voice as they reach a particularly poignant moment of the audio book, the normally inaudible rustle of a tiny insect moving through the forest on a nature documentary, or the squeal of the guitar on your favorite track as the musician's fingers run down the fret, an advanced entertainment system will shine new light on sounds you thought you knew all too well, drawing you in and immersing you in high resolution audio and video.
These vital elements are all too easily overlooked by average audio systems. A high quality entertainment system enables you to enjoy your favorite music, movies and games in an entirely new and exciting way. High resolution audio delivers clarity, subtlety and depth. For music, the truly immersive nature and complexity of this technology pulls out a whole new layer of beats, bass and sounds that standard systems are simply incapable of achieving. The effect is like a blanket has been lifted off the speakers, the sound is so much more clear and emotionally involving.
For full Home Theater setups, systems can even be configured and optimized to adapt to the room's unique architecture, the location and characteristics of its furniture, and even the space where a listener is sitting.
Our increasingly connected homes also ensure it's easier to enjoy high resolution audio in every room in your home. We now have 'intelligence' in more and more products in our homes, from smart TVs, thermostats, refrigerators, lighting and security; appliances and systems are increasingly connected to our smartphones and tablets. This connectivity brings you information but it also brings you convenience.
From a musical perspective, high quality solutions are available that can capture all your music libraries into one place for you to play from one easy to use, seamless interface on your phone, PC or tablet.
Voice control is another area that combines connectivity with convenience. The ability to simply say to your audio system "play some classic jazz" and have the sound of Miles Davis fill your home is a hugely exciting development, especially as many voice control systems have the ability to learn about your preferences over time and adjust recommendations to suit your tastes.
The companies pioneering the high resolution audio experience have undertaken significant research into the science of how we hear and have invested in developing the engineering excellence and craftsmanship skills which ensure your listening experience is pristine, immersive and effortlessly enjoyable.
The result is a definably clearer, more authentic and more accurate sound, mirroring the artist's original performance or the director's vision in the studio. After hearing just one song, or watching one movie through a top quality sound system, you too will be smitten!
This article was authored by Ryan Donaher, Vice President, Meridian America, Inc.
About Meridian Audio:
Since 1977, Meridian Audio has been crafting innovative, elegant, high performance audio solutions. From its compact DSP loudspeakers with integrated amplification, to its user-friendly music management platform Sooloos, Meridian delivers easy to install, high resolution audio systems for home cinemas and whole home solutions. The Meridian Audio experience is now also available in the latest models from Jaguar Land Rover, thanks to a collaborative partnership between these two leaders of British innovation and engineering. Learn more at www.meridian-audio.com