The Home Technology Association believes in productive collaboration between the technology integration trade and related trades such as architects, interior designers, builders, building designers, lighting designers, and Realtors. When our professions openly communicate, projects proceed smoother with fewer change orders and better aesthetics. Everyone wins! See a list of industry partner associations here.

In addition to related trades, the HTA fosters teamwork with associations that represent the home technology integration community, such as CEDIA, Azione Unlimited, and the Home Technology Specialists of America (HTSA). As the Home Technology Association's influence and standard of excellence expands, we look forward to forging new relationships with additional related trade associations.
AIBD (American Institute of Building Design)
The American Institute of Building Design (AIBD), a nonprofit professional organization established in 1950, strives to protect and enhance our member's ability to practice their profession. AIBD is committed to providing quality continuing education to ensure that our members remain current with technology, materials, and building codes. AIBD is also committed to establishing and maintaining professional relationships with other trade, business, and professional organizations within the design and construction industry. Learn more at AIBD.org
ASID (American Society of Interior Designers)
F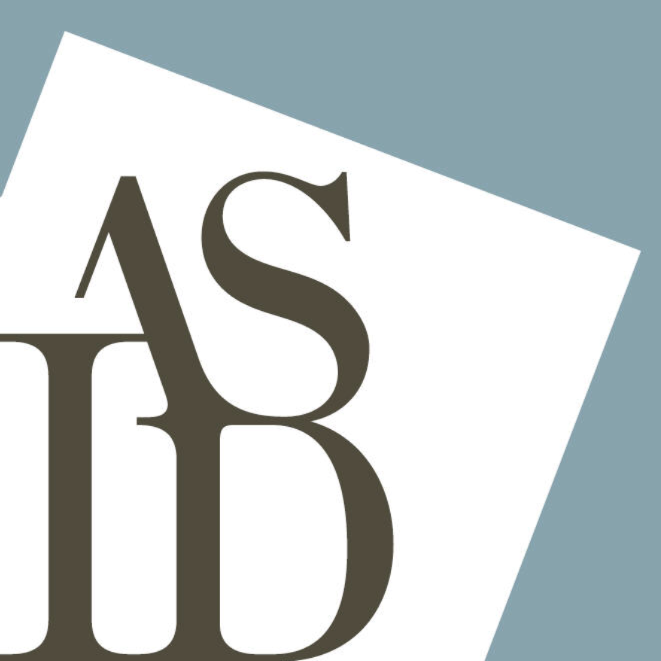 ounded in 1975, ASID is the oldest, largest and only multi-disciplinary professional organization for interior designers, interior design students and the manufacturers and suppliers who support the profession. The rich, vibrant history of the organization goes back to the founding of its predecessor organizations, the American Institute of Interior Designers (AID) and the National Society of Interior Designers (NSID).
ASID collaborates with others to promote the value of interior design. ASID prepares their members to excel in a dynamic and evolving profession. ASID generates, collects, and disseminates applied knowledge. Through education, knowledge sharing, advocacy, community building and outreach, ASID strives to advance the interior design profession and, in the process, to demonstrate and celebrate the power of design to positively change people's lives.
ASID leads interior designers in shared conversations around topics that matter: from evidence-based and human-centric design to social responsibility, well-being, and sustainability. ASID showcases the impact of design on the human experience and the value interior designers provide. Learn more at asid.org
Azione Unlimited
Azione Unlimited, the education and buying group for integrators, is a consortium of like-minded custom installers, home technology professionals, and vendors. The organization helps its members achieve greater levels of prosperity, technical acumen, and sophistication in running their businesses and serving customers. Founded by industry veteran Richard Glikes and headquartered in Chester Springs, PA, the organization hosts two high-energy, information-packed conferences per year, Azione provides its members with a host of benefits, from product discounts to educational middle management meetings and marketing tools. Learn more at azioneunlimited.com
CEDIA (Custom Electronic Design and Installation Association)
CEDIA is the international trade association and central touchpoint for companies that design, manufacture, and install technology in the home. The association powers the industry with cutting-edge education, certifications, and standards to ensure the highest levels of professionalism within the industry. CEDIA also works together with design and build professionals, and their associations, to further collaboration and deliver technology solutions that allow people to have their best moments in life from the comfort of their own home—life lived best at home. Learn more at CEDIA.net
HTSA (Home Technology Specialists of America)
H

TSA Membership brings benefits and growth opportunities to technology integrators as the only industry member-driven Trade Consortium. It gives members access to the best vendors, programs, education, emerging technologies, financial advantages, and events. For more than 25 years, HTSA has grown to be a leading, national association of specialty retailers and custom integrators who design and install the highest-performance technology systems. Today, HTSA has dealer members in 40 states with more than 150 showrooms to serve customers across the US and Canada. Learn more at HTSA.com
IDS (Interior Design Society)
The Interior Design Society (IDS) is an independent national organization comprised of more than 2,000 members. One of the country's largest design organizations dedicated to serving the residential interior design industry, IDS embraces four core values including professionalism, community, influence and growth. The IDS National headquarters is located in High Point, NC, the world's home furnishings capital. Founded in 1973 by the National Home Furnishings Association (NHFA) to support interior designers based within furniture stores, the Interior Design Society has long since expanded its focus to provide support to professional interior design entrepreneurs nationwide. Learn more at interiordesignsociety.org
NAHB (National Association of Home Builders)
Since it was founded in the early 1940s, NAHB has served as the voice of America's housing industry. We work to ensure that housing is a national priority and that all Americans have access to safe, decent and affordable housing, whether they choose to buy a home or rent.
NAHB helps its members build communities. Each year, NAHB's members construct about 80% of the new homes built in the United States, both single-family and multifamily.
A Federation of more than 700 state and local associations, NAHB represents more than 140,000 members. About one-third are home builders and remodelers. The rest work in closely related specialties such as sales and marketing, housing finance, and manufacturing and supplying building materials. Learn more at NAHB.org
NARI (National Association of the Remodeling Industry)
The National Association of the Remodeling Industry, or NARI, provides residential remodelers with tools that enable them to perform at a higher level. NARI members' annual sales are nearly three times the industry average because of the knowledge, network and support that they receive as members. In addition, NARI connects homeowners with its professional members so consumers have a positive remodeling experience with a professional, qualified remodeler. NARI members pledge to follow the nation's strictest code of ethics for remodelers so homeowners can feel confident that their remodeling job will be done right when they hire a NARI member. NARI's website, remodelingdoneright.com, contains a searchable list of NARI members that homeowners can use to find a NARI remodeler near them.
NKBA (National Kitchen & Bath Association)
The National Kitchen & Bath Association (NKBA) is the not-for-profit trade association that owns the Kitchen & Bath Industry Show® (KBIS), as part of Design & Construction Week® (DCW). With nearly 50,000 members in all segments of the kitchen and bath industry, the NKBA has educated and led the industry since the association's founding in 1963. The mission of the NKBA is to inspire, lead and empower the kitchen and bath industry through professional certification and learning, community, and events. For more information, visit NKBA.org or call 1-800-THE-NKBA (843-6522).