5 Tips for Implementing Home Technology Systems – Without the Pain!
In a recent conversation with a very experienced builder, it was clear that he and many builders are looking for direction on the best way to have a home's technology systems installed. He admitted it is difficult for builders to wrap their heads around the myriad technologies and brands available today. He said something that resonated deeply, "We don't know what we don't know" about home technology. Yet, technology has undeniably become an integral part of our lives. It is no longer a question of if the home will have technology systems in it, it is a matter of how much technology it will have. Yet, having technology installed in a home has historically been a frustrating experience for many home builders and homeowners alike.
Builders who follow the 5 tips in this article will experience a smoother construction timeline, a reduction in change orders, and importantly, clients who are ecstatic with the safety, convenience, entertainment, and lifestyle-enhancing aspects of their home's technology systems. Done right, your clients will thank you for your guidance.
As someone who has implemented audio/video, smart home / home automation, lighting control, motorized shading, and surveillance systems in scores of homes since the 1990s, I know the many challenges builders face when implementing technology. More importantly, I know how they can successfully overcome these challenges.
Here are our top 5 tips to make your job easier when dealing with home tech:
1 – Build a Strong Partnership with a Home Technology Integrator
Professionals that install home technology are called by many different names such as low-voltage contractors, integrators, custom installers, home technology professionals, and even "AV guys". For the purpose of this article and to give a more accurate description of the trade, we'll use the term technology integrator or just "integrator" throughout. The term integrator is appropriate, as they literally integrate many technology systems, maybe much more than you realize.
Selecting the right integrator is vital, as they are in the critical path of the construction schedule; they are the last trade in the home before sheetrock, and the last trade on site before move-in. They are also one of the few contractors that must interface directly with the client on a regular basis. The relationship with the client will last long beyond the home's completion as there will inevitably be service calls and upgrades needed down the road. Find a technology integrator that represents your brand well and values customer service. Your clients will thank you for it.
Your technology integrator serves as a valuable conduit of information for you and is a great time saver. As a building professional, you are expected to know a lot about the parts and pieces that make up a home. Keeping on top of the ever-changing world of home technology is a full-time job for integrators, so rely on them for advice on what technologies and brands are great and which don't live up to the hype.
For a list of questions to determine if a particular residential integrator may be a good fit, see tip #4 below.
If you are struggling to find a good technology partner, the Home Technology Association (HTA) makes it easy by listing many of the nation's top integrators. These certified technology integrators have been through an extensive, independent third-party vetting process, and all of their qualifications are listed on the HTA website.
2 – Determine Technology Needs as Soon as Possible
In a perfect world, the clients' technology needs will be defined during the architectural design phase of the project, and you will be provided with a detailed set of design and engineering documentation along with floorplans. If not, download the free 'Project Technology Assessment' form at this link, share it with your client, and then give the completed form to a qualified technology integrator (see point #4 below) so they can create design and engineering documentation for the project.

Ideally, the technology design and engineering documentation will define important details such as:
Prewire – In the Wi-Fi age, how much cabling is needed? What wires are needed and where?
Space planning – Where is the electronic equipment going to be located?
Framing Requirements - Where is framing blocking needed for TV-mounting? Are any TVs going to be recessed in the wall? Do any hidden TV motorized lifts need to be accommodated? Are there going to be recessed projection screen enclosures? Any video projector housings? Any speaker or subwoofer backboxes to accommodate?
Cooling Requirements – How much heat will be generated by enclosed electronics? How should they be ventilated or cooled?
Electrical Requirements – How much power are the electronic systems going to consume? Are any dedicated AC circuits needed? Is there special wiring topology required for a lighting control system? Are there outlets needed for electronic items such as shades, video projectors, flat-panel TVs, equipment closets and/or mechanical rooms?
Conduit Requirements – Are any needed in the concrete slab? Between equipment headends? Between buildings? Are there going to be any outdoor speakers, cameras, satellite dishes, and future equipment locations?
Wi-Fi / Internet – Where do the Wi-Fi access points need to be located for strong Internet coverage? Can they be hidden? What about Wi-Fi outdoors?
Security - Where do surveillance cameras need to be mounted? What are the style options to choose from? Where do burglar alarm keypads need to be? Where should I put security monitors?
Music – Where are speakers going to be located? Does the client want them to match the size and shape of their recessed light fixtures? Does the client want invisible speakers?
Smart Home / Home Control – Will the home control system work with the pool controller? The HVAC system? The burglar alarm? The motorized shading? Door locks? How do we make this house easy to operate for my clients? Where do we need control points?
Home Theaters & Media Rooms - How big of a screen do I need to plan for? How should I lay out the seating risers? How deep of a platform do I need to accommodate a reclining theater chair? Where does the video projector need to be placed? Do the walls need acoustic treatments? How do I soundproof this room?
Lighting Control - Where should the lighting keypads be located? Can I control shades and skylights from the same keypad? How much space is needed for lighting panel enclosures? Can you make the lighting color change throughout the day automatically to mimic natural sunlight?
Intercom / Access Control – What are the latest options for front door intercoms with built-in cameras? What finish options are available? How do I communicate with someone at the gate?
Budget - What is all of this going to cost? Can we value-engineer some of this?
Don't you wish you were given all the answers to these questions when you landed the project? Not to worry, a qualified technology integrator can help you with all of the above and more! This might be a "light bulb moment" for you to know that a good technology integrator can be your go-to for this kind of information and guidance.
If you were not provided with these details, engage your integrator as soon as possible! How soon? Before you get your framing, electrical, and HVAC bids. Why? The engineering documents provided by your technology partner will often impact their proposals. I am sure you have dealt with costly change orders and project delays when the integrator was brought to the project too late and only then were framing, electrical, and HVAC needs determined not to be adequate for the home's tech needs.
Design & engineering documents take time and cost to create, though they are vital if you want your project to get accurate bids the first time and eliminate or at least greatly minimize change orders. Most technology integrators charge for engineering documentation, though the cost is more than offset by efficiencies gained in the construction process. For further information on the value of technology design & engineering documentation, read "The Single Most Important Part of Your Home Technology System"
3 – Understanding Budgets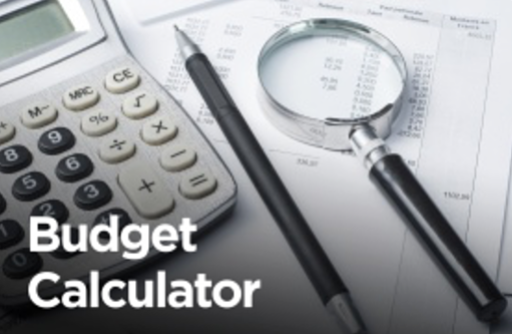 Installed costs for technology systems vary greatly. You no doubt have seen how two different homes of the same general size can have technology budgets that are multiples of each other depending on client preferences!
The Home Technology Association created a brand-agnostic home technology budgeting tool to give clients and design/build professionals an objective way to determine budgets. In less than 10 minutes you can determine an installed cost budget range. Create a home technology budget range here.
4 – Is Your Technology Integrator Qualified?
Partner with an integration firm that works well with your peers, works in similar sizes and costs of homes you design or build, and delivers a similar level of service and professionalism. If your client is trying to bring in their own technology integrator, make sure they are making a wise choice. Raise a flag if it's a bad fit. 
It is important to understand that there are many installation firms that are simply "tech experts," yet are not as experienced in working on longer timeline projects with exacting levels of fit and finish requirements. 
To help vet potential integrators, here are questions to ask to determine if they may be a good fit for you: 
Is the company HTA Certified? (definition of HTA Certification at this link)
Do they have proper licensing and bonding? (varies by state)
Do they carry worker's compensation insurance? (varies by state)
Do they have liability insurance? How much?
How many years have they been in business?
Do they provide design and engineering documentation? (ask for examples)
What size homes and budget ranges do they have experience with?
What ongoing education programs do they have for their technicians to keep on top of the latest technology products and trends?
What is their litigation history?
Do they perform background checks on their employees?
Do they have a written customer service policy that describes their
workmanship warranty?
What are their customer service policies?
Are they authorized dealers for the products they sell?
Are they endorsed by other builders? architects? interior designers?
Does their staff have manufacturer certifications? Are any of their staff CEDIA certified?
It is important to do your due diligence to help ensure the best experience for you and your clients. The Home Technology Association created the industry's first standard of excellence for the residential technology integrator. Finding an integrator that has passed HTA's rigorous criteria is a great place to start. A description of the standard and the three tiers of HTA Certification are found here. Answers to all of the above questions and more are listed in an HTA Certified firm's company profile. You may find HTA Certified firms in your area here.

5 - Making Sense of Bids
It is common for builders to obtain multiple bids for each trade. Getting multiple bids for a home's technology systems can often add to frustration and confusion due to the wide range of quality and performance available, as well as the varying capabilities of the integration firm as discussed above. You may find pricing varies dramatically from company to company. Too often the lowest bidder wins, only for you and the client to find out they made a poor choice later. As is often the case in life, you get what you pay for. We have heard the saying before, price and value are two different things.
The advice to find a qualified residential integrator in step #1 is absolutely crucial. If your client demands multiple technology system proposals, realize it is impossible to get truly "apples to apples" bids. To minimize the variance between bids, make sure all of the bidders meet the criteria established in this article.
Following through with these five steps will definitely make your job as a building professional much easier. You will experience fewer project delays, change orders, and frustration. The end result will be markedly better, and the client will be exponentially more likely to love their home.

Notes:
1 - This article was written by the Home Technology Association to share with NAHB members and was published at this link on May 21, 2020. You must be an NAHB member to view the article at that link.  
2 - Since publication of this article, the Home Technology Association created the HTA Technology Partner program, a free opt-in designation for "tech forward" builders, architects, and interior designers. It is designed to differentiate design and build professionals who take a proactive approach in meeting their clients' technology needs. More information on the designation here. Builders may opt in here.