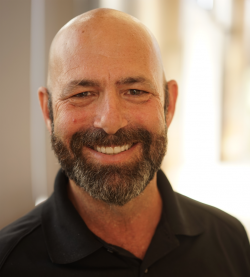 Vice President AV Specialty/CI
Frank Sterns is a 37 year veteran of the consumer electronics industry. He currently serves as Vice President of AV Specialty/Custom Integration for Sony Electronics where he is focused on sales of Sony's premium 4K TV, Projector and Audio businesses through a network of factory authorized CI dealers. He has been instrumental in Sony's renewed success in the CI channel culminating in Sony being named number 1 brand for TV, Projector, AVR and Bu-ray from CEPro magazine.
Previous to Sony, Frank spent 18 years with Niles Audio Corp. where he served as President and COO as well as Executive Vice President and Vice President of Sales. During Frank's tenure with Niles, the company developed many industry leading products including the OS10 indoor outdoor speaker, the SI1200 12-channel amplifier; the IntelliControl Home theater automation system and the ICS networked whole-house AV system.
Frank oversaw the sale of Niles to Nortek in 2005.
Previous to Niles, Frank was National Sales Manager at Harman's Infinity Systems speaker division where he tripled the company's sales during his 6 year tenure and became a founding member of CEDIA.
Frank currently serves as a member of the Audio Board at CTA, and as an advisor to the CEO of CEDIA.
Frank has been nominated for CEDIA's lifetime achievement award three times.
He lives in Cardiff by the Sea California where he enjoys bicycling, cooking and photography.